LOVED BY 1000's OF CUSTOMERS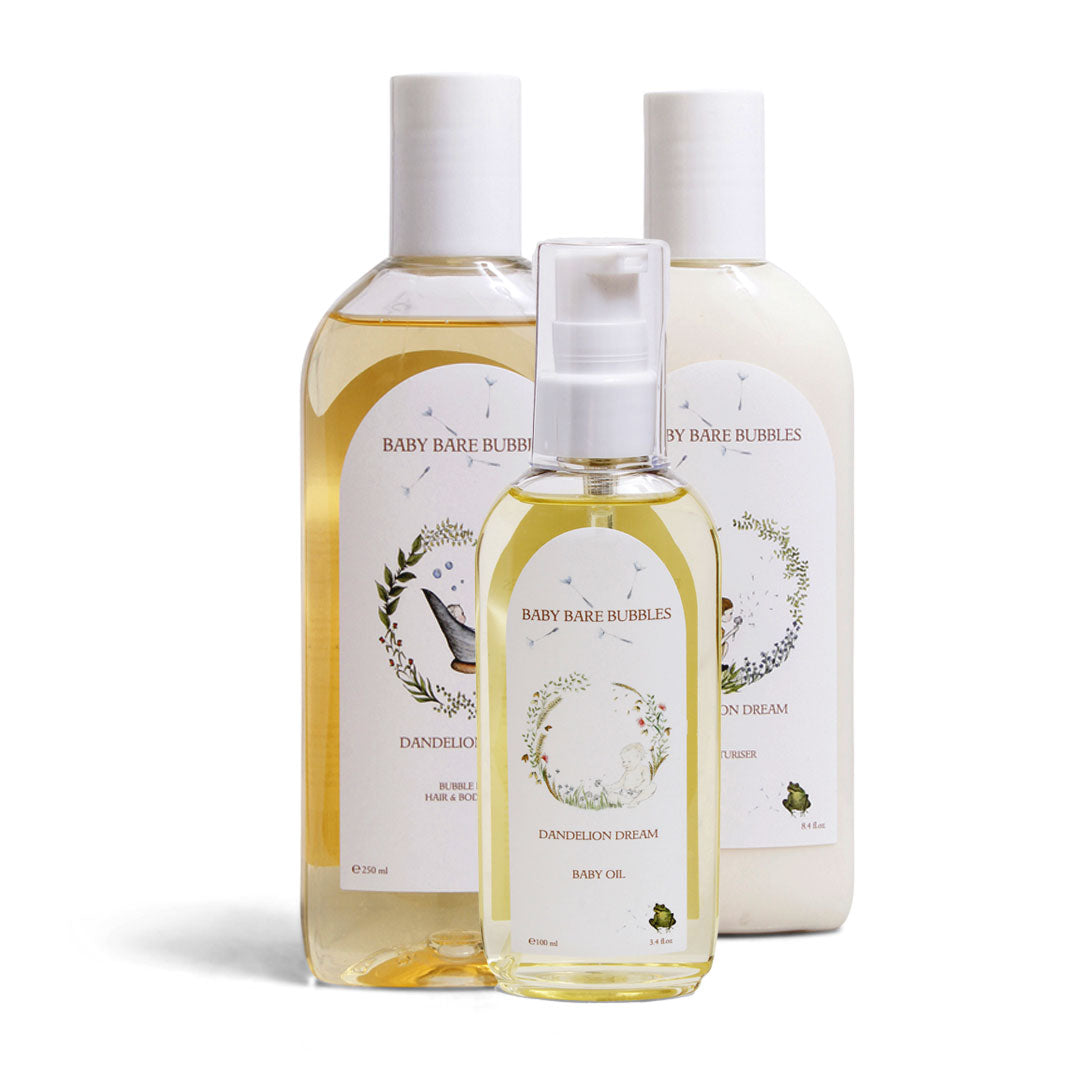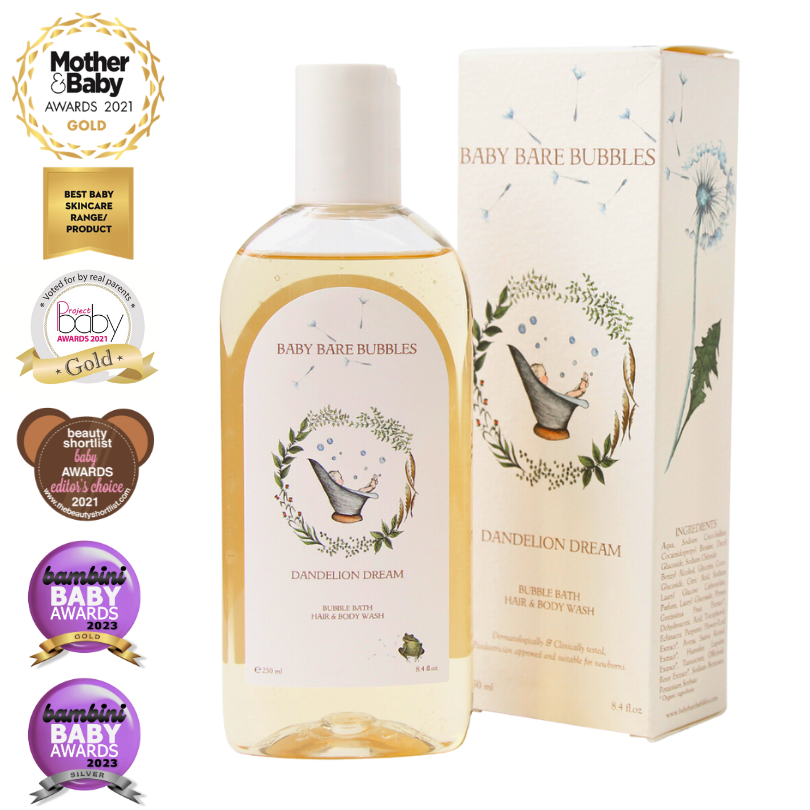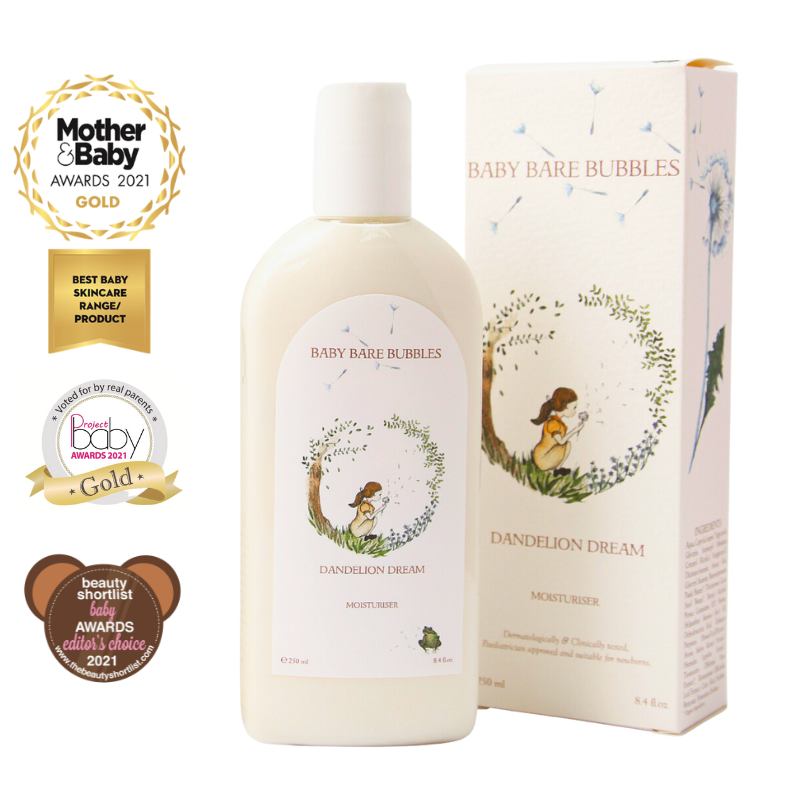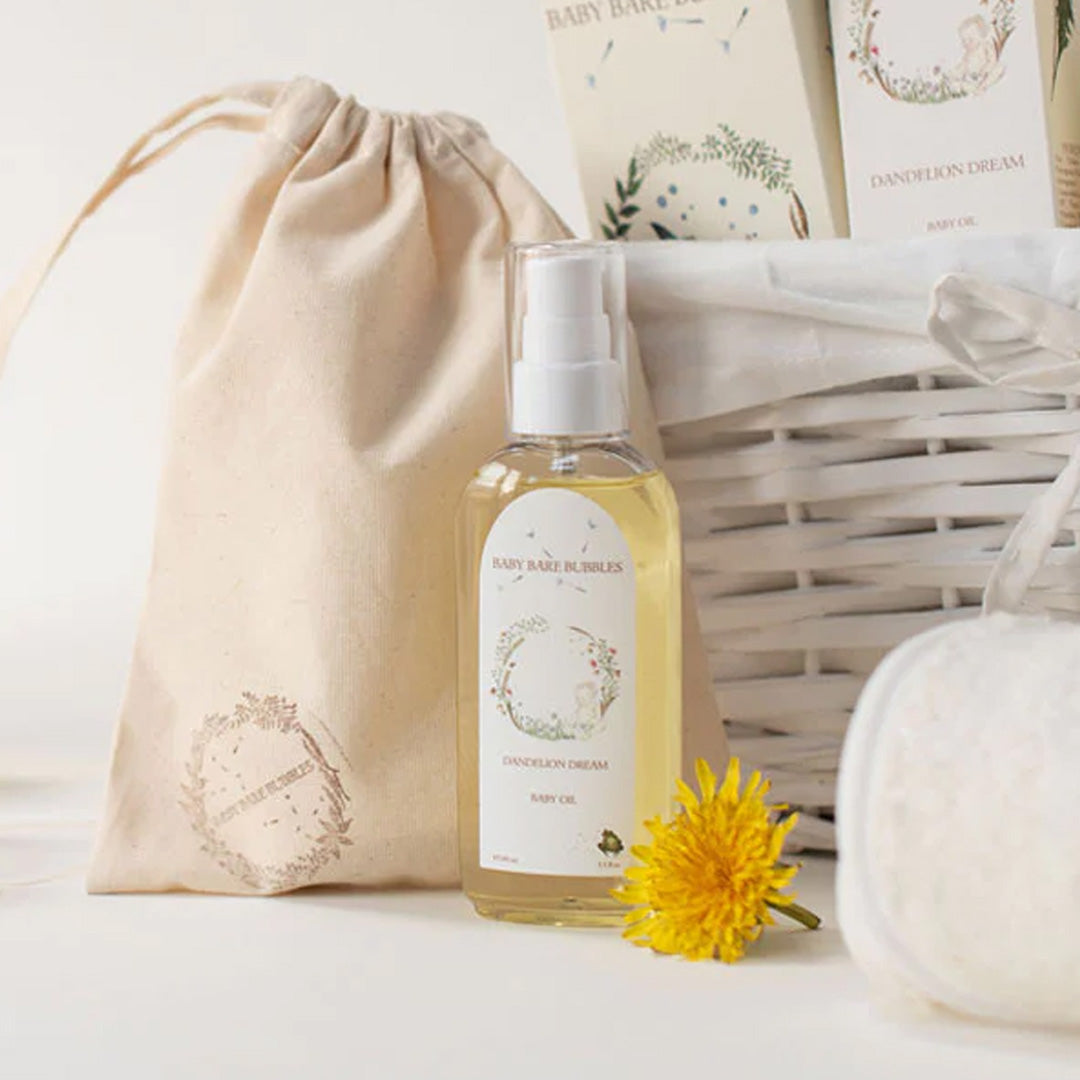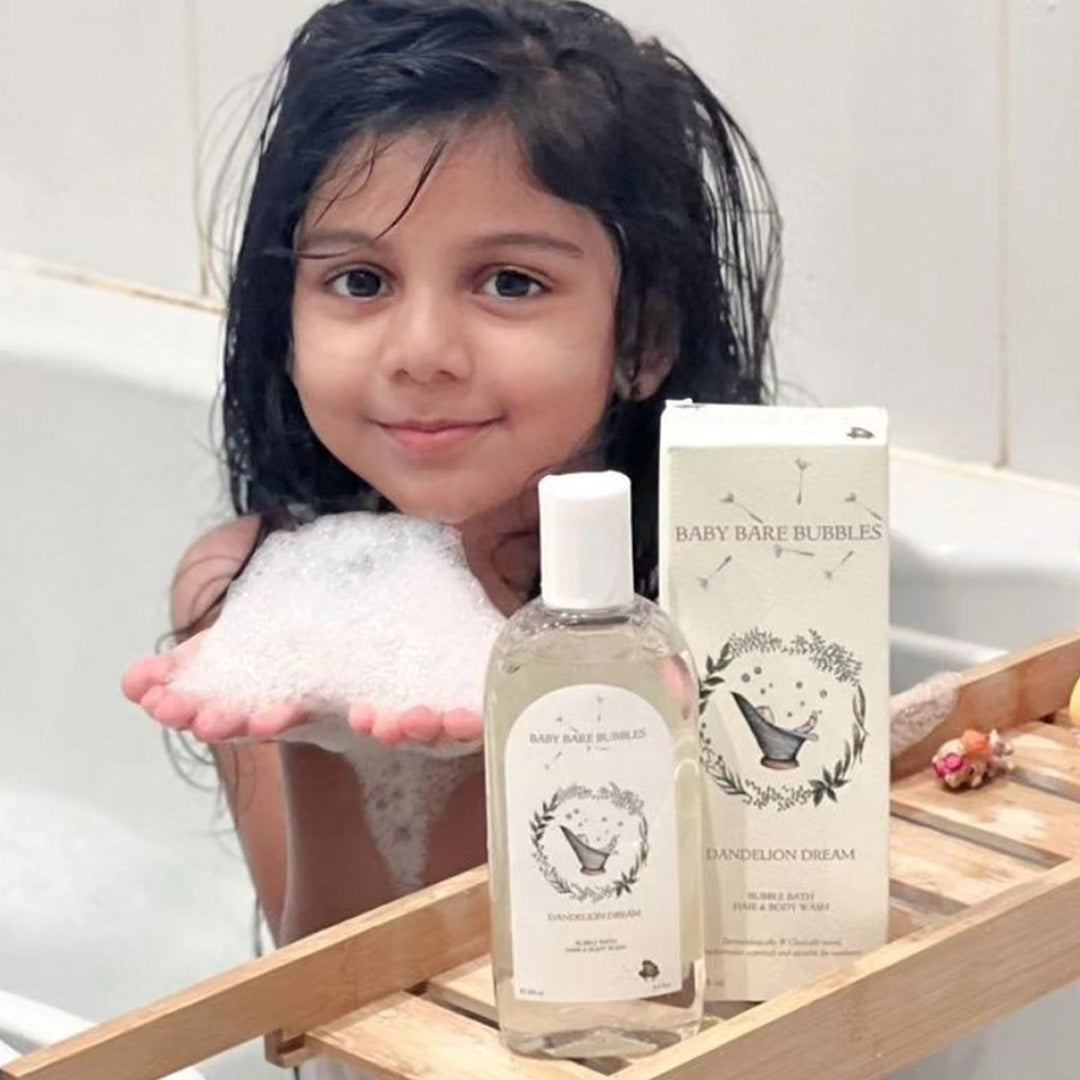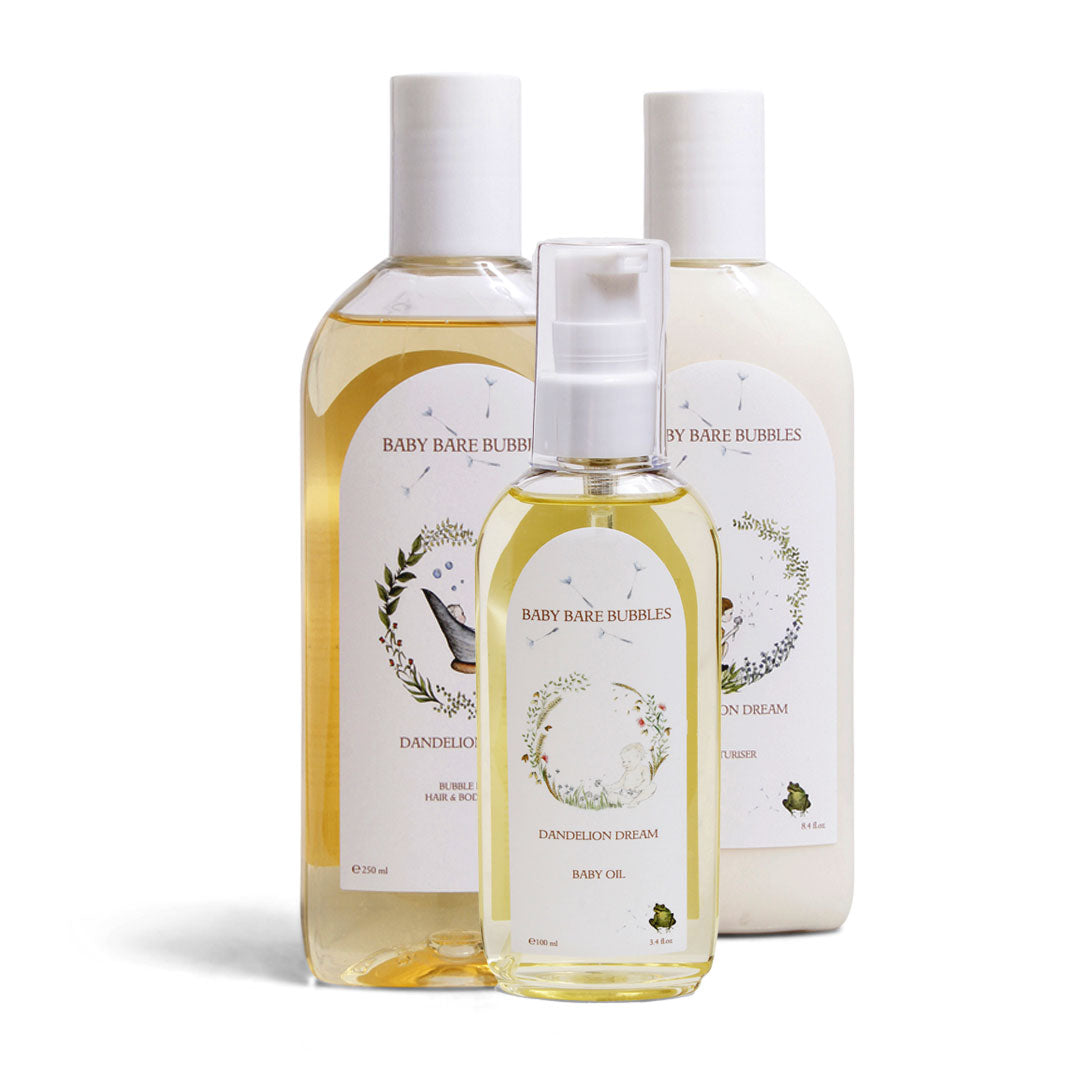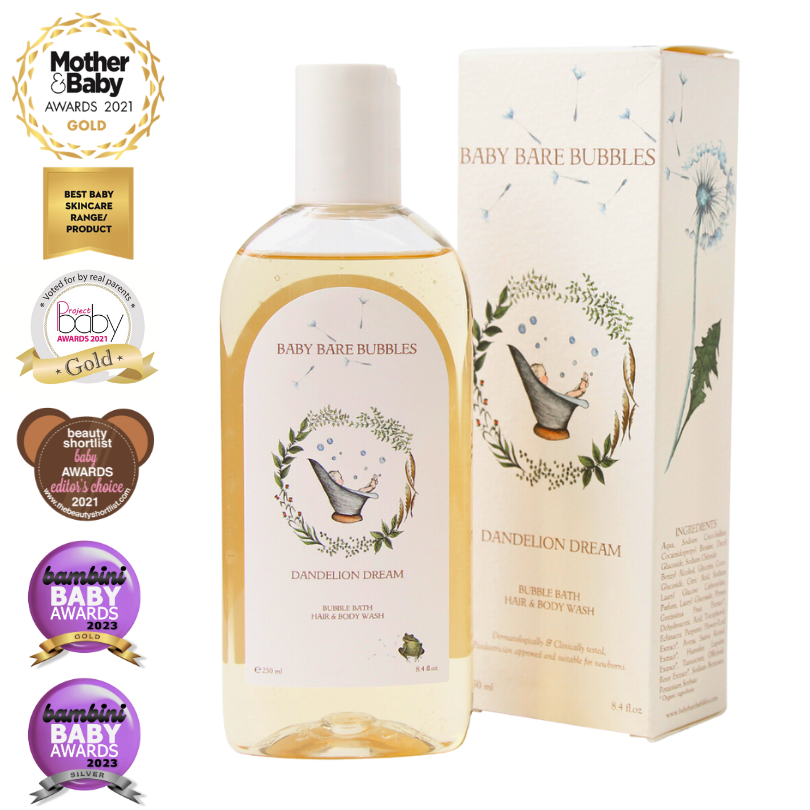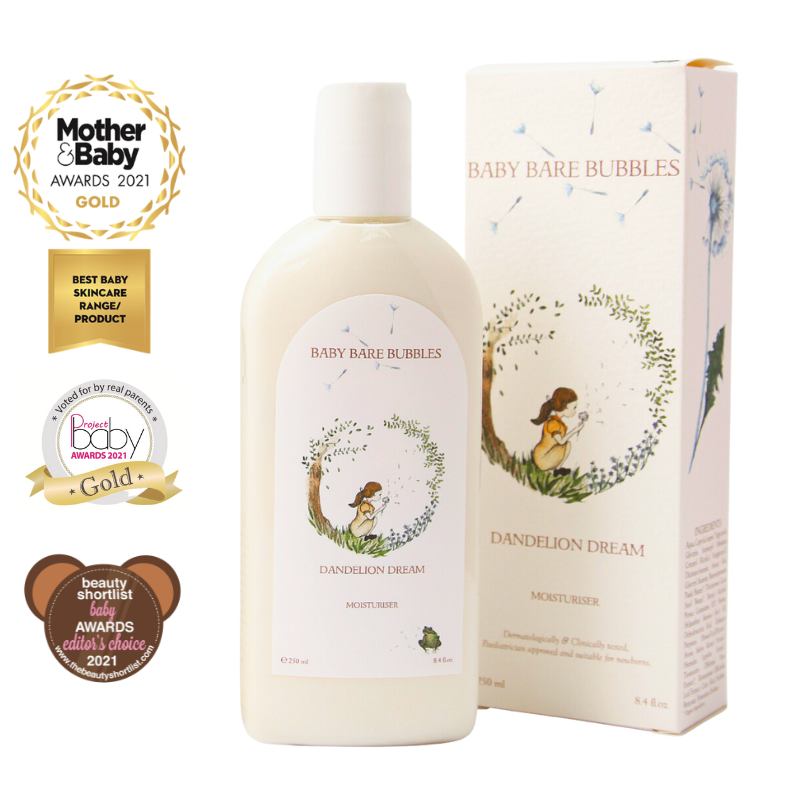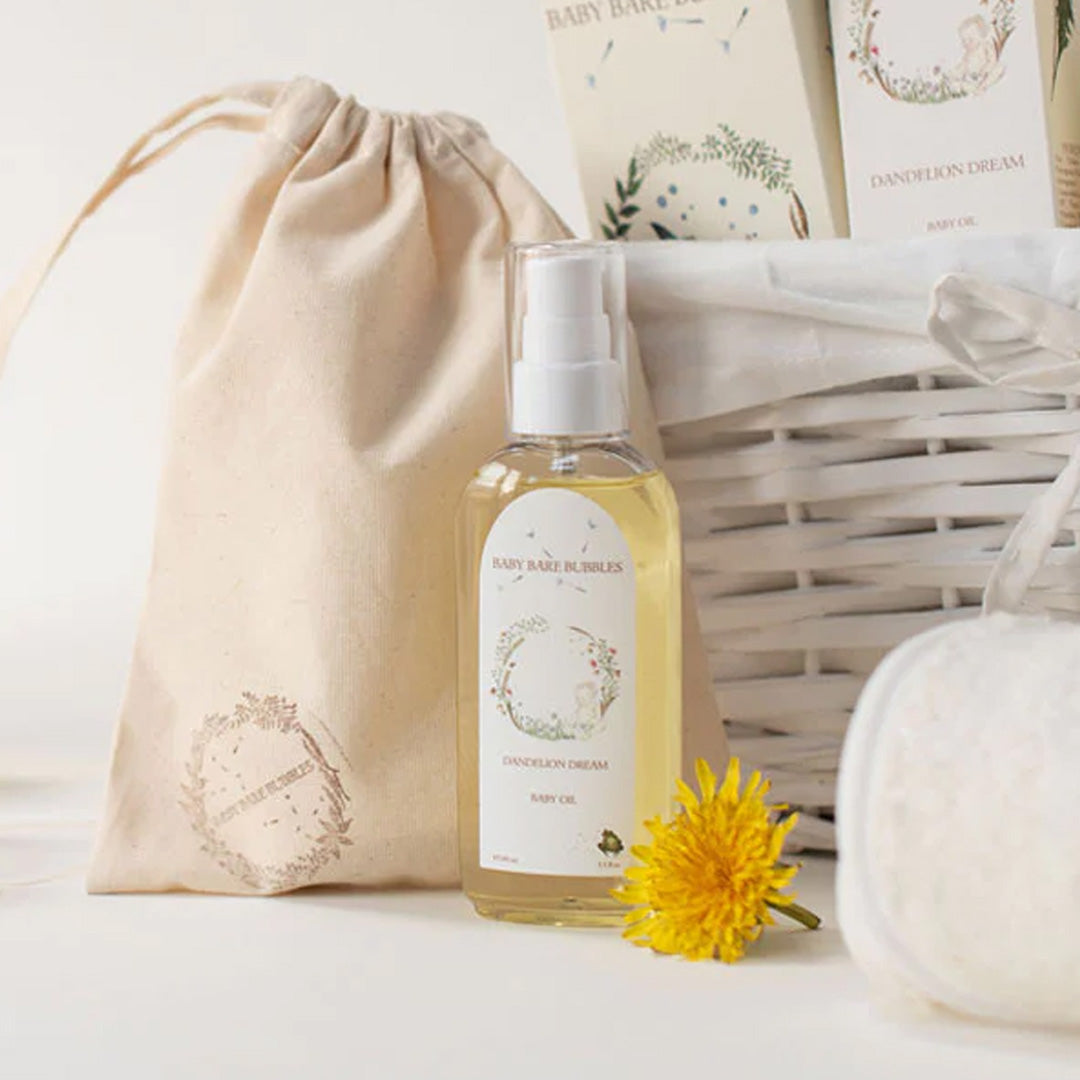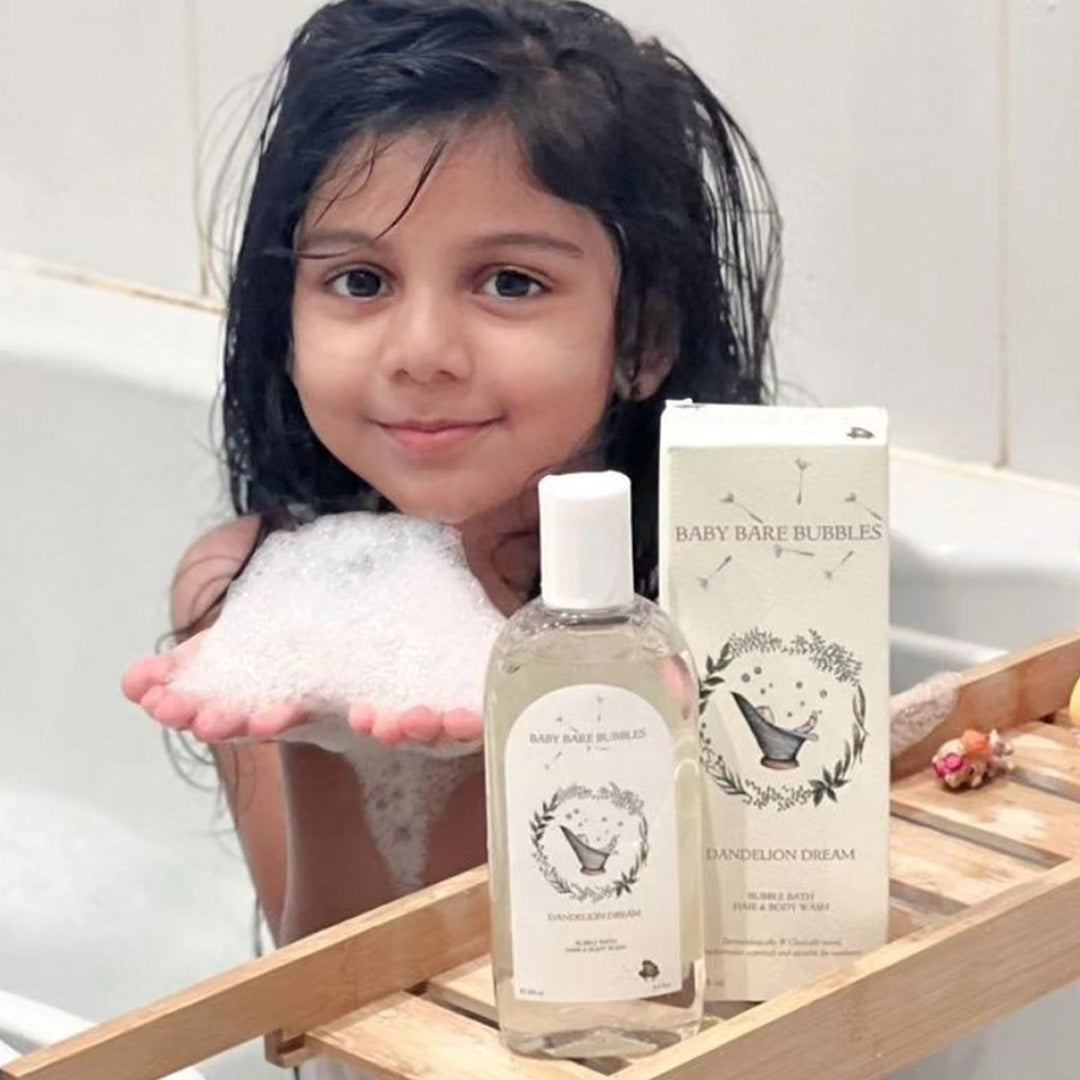 4.9 out of 5 star reviews from 15+ Happy Customers
BABY AND TODDLER BATH TIME
Luxury shampoo, body wash, bubble bath, moisturiser & baby oil set - For soft, cleansed, healthy hair & skin.
Product price
Please select a product in General → Product source
Our Award-Winning Dandelion Dream luxury bath set leaves your little one's hair wonderfully soft, fresh, delicately cleansed and glowingly healthy - moisturising young sensitive skin to, calm, soothe and protect against dryness & irritation.
Fresh and delicately cleansed for glowingly healthy hair
Replenished and moisturised for vibrant soft clear skin
Clean, nourished and protected against dryness & irritation
Specially formulated for babies and toddlers
Suitable for sensitive and eczema prone skin
Protect against dryness & irritation
Soft, delicately cleansed, glowingly healthy hair & skin, in 3 simple steps.
STEP 1: Purchase Your Product
Select your products for purchase, you are three steps from luxury.
STEP 2: Fast Efficient Delivery
We will ship your Baby Bare products fast and efficiently to your door.
STEP 3: Bathtime Care
Add your Baby Bare product to your little ones bathtime cleansing routine.
Made with delicious natural ingredients, direct from mother nature.
Every delicious ingredient has been hand-selected to be kind to your little ones skin, rich in vitamins, shea butter to help nourish, soothe and deliver moisture, avocado oil to help protect your baby's skin barrier, oats to calm irritated skin and lock in moisture, dandelion and purple coneflower for their natural healing properties
Cleans, replenish, moisturise and protect with the luxury of Baby Bubbles Dandelion Dream.
Paediatrician approved
Cruelty-free dermatologically tested
Kind, mild and non-irritating
Free from parabens, SLSs & oils
No artificial colours
Tear free
Suitable for new borns
Suitable for eczema & sensitive skin
Extra Special Care Guarantee
Our #1 priority here at Baby Bare is you and your child. Which means we stand by our products 100%, no matter what, if you have a problem, we'll solve it, refund it, replace your order. Whatever it takes for your little one's to get that extra-special bath time care.
Love the products
My baby had rashes on her face and I google the best product to use and I saw baby bare bubbles so I decided to try it on my baby's sensitive skin and I really don't regret. I recommend for every mum
Fabulous product and service
This is the only present for a newborn and I am sure they will continue to order again and again. Just get some !
Cradle cap transformation!
Our 3 week old suddenly developed cradle cap across his forehead and eyebrows, alongside a nasty milk rash which was incredibly uncomfortable for him.
Having tried a boots remedy I reached for the baby bubbles moisturiser which I had bought in a bundle deal with baby bath/ shampoo and oil.
His face has completely transformed! The moisturiser gently lift the scales from his face (unlike the boots product which dried them out and set them hard like concrete.
He's now completely free of any cradle cap and dry skin, and smells delicious too!
Great product & wonderful company
I purchased the shampoo, body wash, bubble bath, moisturiser & baby oil set for my 3 year old. The bottles are beautiful, my 3 year old can put the body wash on her sponge without over pouring it, the products smell nice, and I love that I can alternate between the moisturiser or the baby oil. If rushing through the routine, I just put some oil in my hands and rub it all over her and she's done. Also the products and the set are brilliant for a gift idea and I've recommended the set to many of my friends since.
I have to mention that I also love the personalised communication from the owner. I highly recommend it.
Beautiful range!
Absolutely love this range of skincare. The smell is beautiful and subtle, perfect for newborns! I've used it on my 13 month old so far and will be using it on my newborn as soon as we are home from the hospital!
Will be buying a large stock up for us to take abroad. Thank you!
Frequently Asked Questions
Have a Question? We've Got the Answer!